The Payroll page on Talenta Insights provides insights related to payroll. The data presented will be related to payrolls, such as payroll costs, allowance costs, deduction costs, and others.
Information will be presented in graphic reports in the form of bar charts, line charts, or in the form of statistical summaries so that you will find it easy to understand and analyze the data.
Here are the steps for accessing information for Payroll Insights.
On the Dashboard page, click "Insight".

After entering the Talenta Insights page, click the "Payroll" menu to view Payroll Insights.

Then you can see the Payroll Insights page.
Use the filter button to filter by branch or organization.

The following is an explanation for each of the information presented on the Payroll Insights page.
A. Payroll Cost
In Payroll Cost, you can see a summary of information related to payroll components for Take Home Pay, BPJS Employment, BPJS Health, and Tax within the company.
Tick ​​the information on the right of the screen to bring up a graph with certain information.

You can also see the nominal amount by hovering over the desired chart.

You can change the period for payroll cost information based on View by Month or View by Quarter.

B. Allowance Cost
Apart from that, you can also see an allowance cost graph based on the allowance component that has been set in the payroll component setting, in the Allowance Cost section. Use the Allowance filter to select which components to display.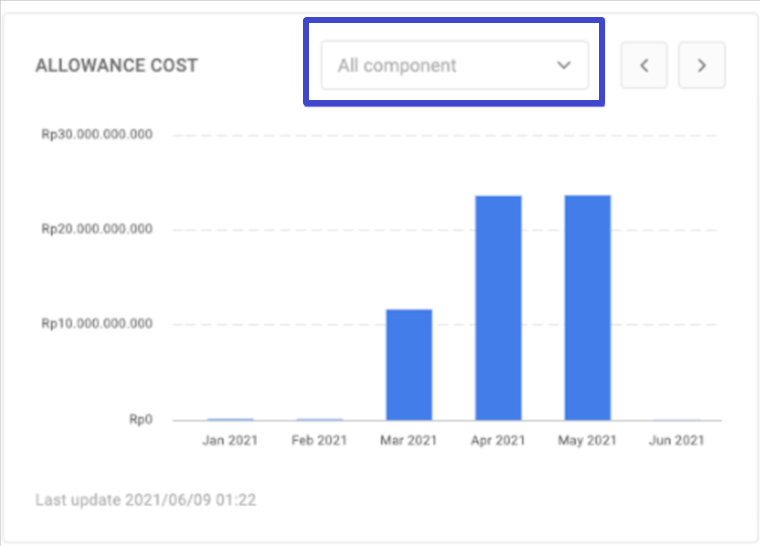 C. Deduction Cost
You can also view the Deduction Cost graph based on thededuction component that has been set in the payroll component setting, as shown below.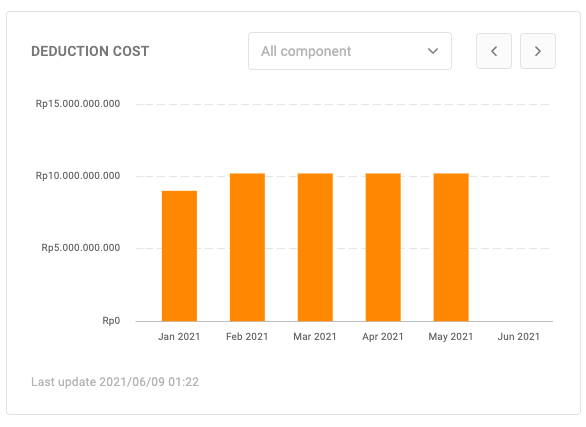 D. New in Payroll
On New In Payroll, you can see which employees have just entered the payroll month period. Use the period filter to display information according to the required period.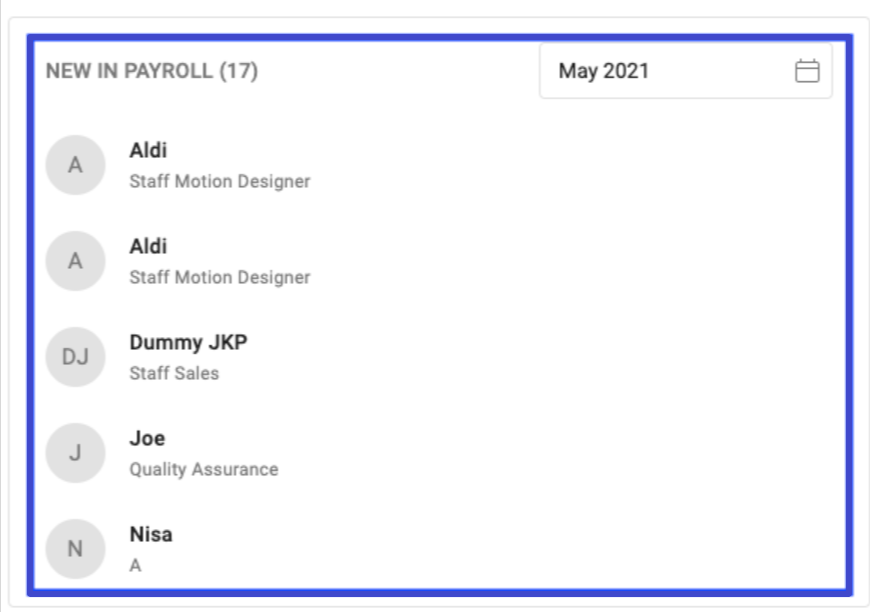 E. Excluded from Payroll
You can also see which employees are excluded in the payroll period of the month in Excluded from Payroll.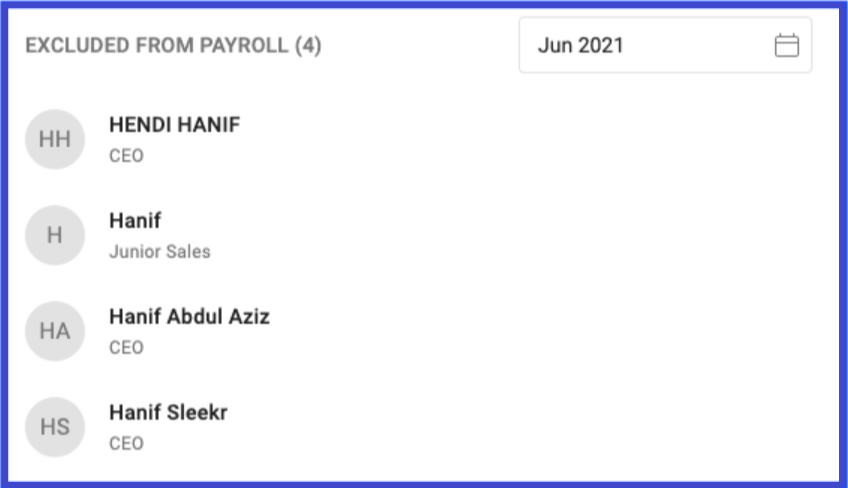 This is an overview of Payroll Insight on Talenta Insights. Furthermore, you can learn about Overtime Insight here.