After submitting a reimbursement on Talenta mobile, then you can see all reimbursement requests on the Reimbursement menu. You can also monitor the status of the submission there.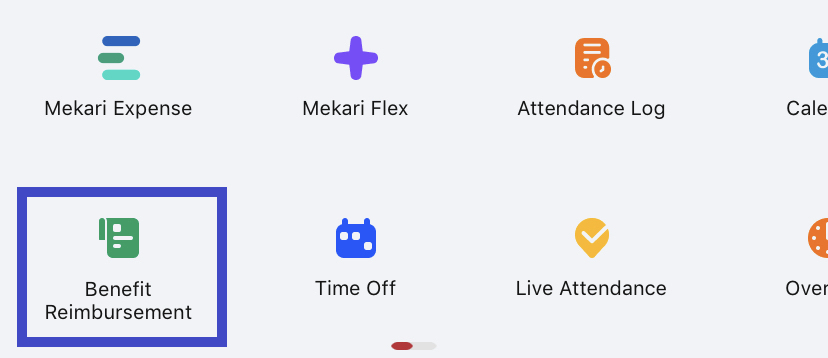 The following is a display of the Reimbursement Menu: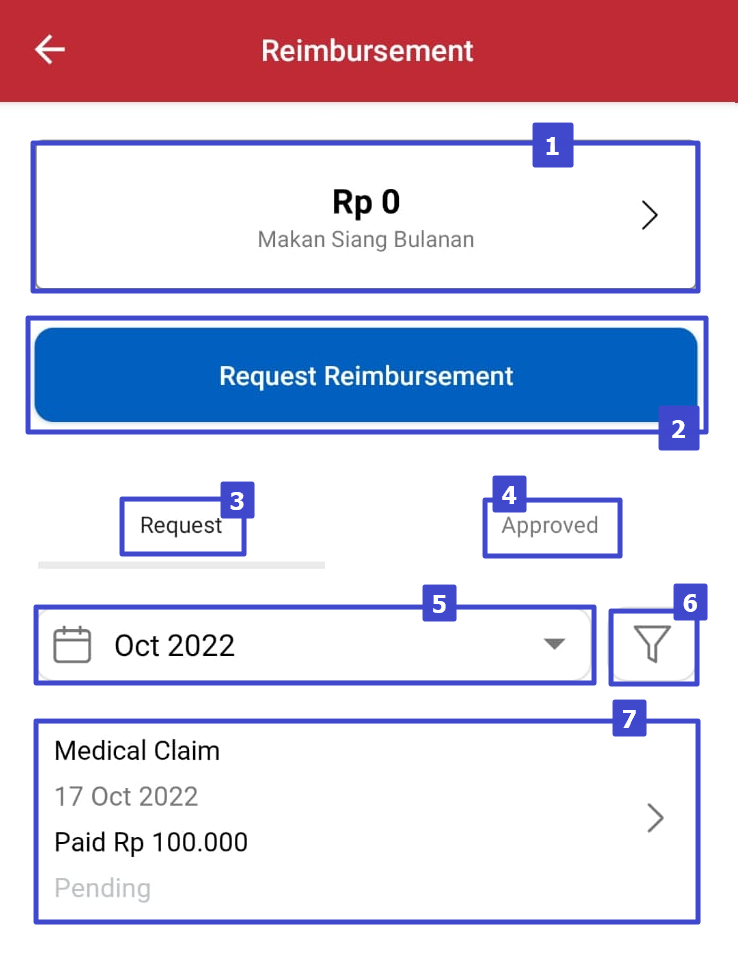 No
Column
Explanation
1.

Reimbursement Balance

Displays the reimbursement balance that you have.
2.

Request Reimbursement

Button to apply for reimbursement.

Click the following link for further explanation.

3.

Request

The tab contains a list of your reimbursement application history.
4.

Approve

The tab contains a list of your reimbursement submission history that has been paid.
5.

Filter Periode

Reimbursement period to be displayed.
6.

Filter

View the list of reimbursement by status (Pending, Approved, Rejected, Canceled).
7.

Detail

View detailed reimbursement information submitted, such as the status and description of the reimbursement, details of the date of submission, approval, and payment.
Click on "Details" to see the reimbursement details displayed as follows:

If the overtime request status is still on pending, you can click the "Cancel Request" button to cancel the reimbursement request.

On Talenta mobile, there is a My Need Approval menu, one of which is the reimbursement tab. On that tab, the super admin can manage the reimbursement that employees submit.