The Manpower Planning feature is useful for optimizing human resources in a company. With this feature, companies can set plans for the number of employees each month and find replacement employees when there are employees resign. To access this feature, you must have the Super Admin or Admin role.
On the Overview tab, you can see a summary of the manpower planning that has been set. For more details, here's an overview of the Overview tab on Manpower Planning Talenta.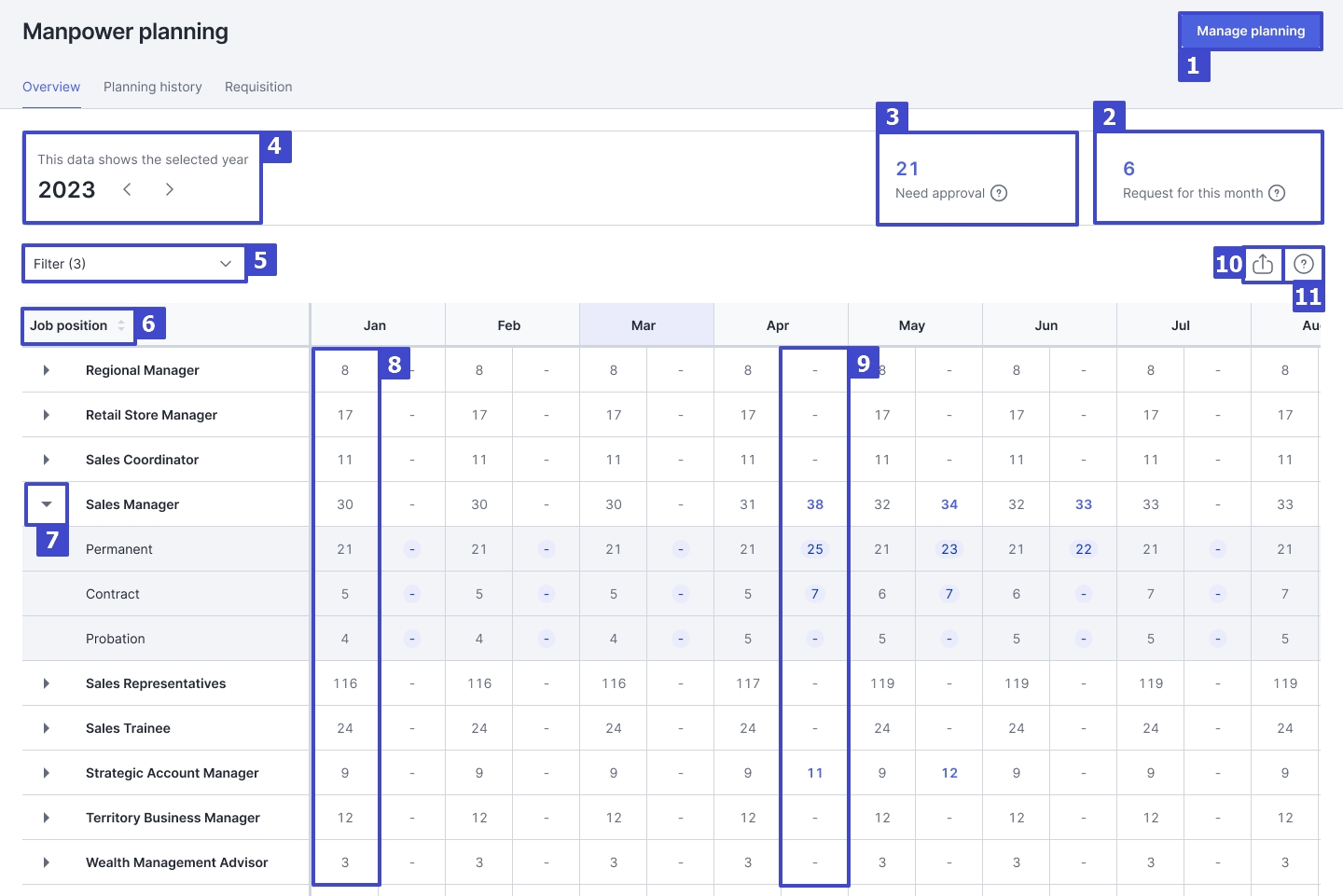 No
Menu
Description
1
Manage Planning
To create a human resource management plan in the company.
2
Request for this Month
To see the total requests by month automatically.
3
Need Approval
To see the request for the number of employees who need approval.
4
Data per Tahun
To search data by year.
5
Filter
To filter by Job Position and Employment Status.
6
Job Position
Job position.
7
Detail Position
To view details of positions from Permanent, Contract, and Probation positions.
8
Current Headcount

Number of employees in the company at the moment.

The data in it can be affected by employees who resign, transfer employees, add new employees, and requests for additional new employees.

9
Planned Headcount
The number of employees in the company that has been planned.
10
Export
To export data on the Overview tab.
11
Guidebook
To view the guidebook related to the Manpower Planning feature.
This is an explanation of the Overview tab on Manpower Planning. Click here to submit a headcount application to Manpower Planning.