The Employee menu is located next to the Home menu on Talenta Mobile. This menu is used to view the personal information of all company employees.
The following is a display of the Employee menu: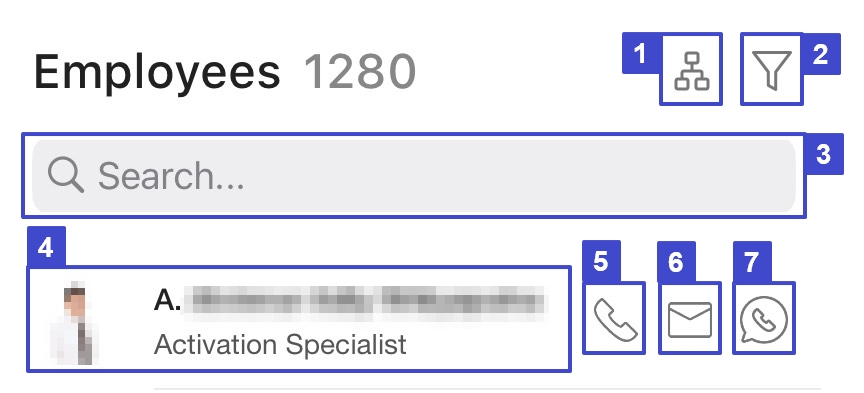 No.
Fields
Description
1
Organization Chart
Button to view Organization Chart.
2

Filter

Button to filter the list by Branch or Organization.
3

Search column

Column to search for specific employees.
4

Employee name

Employee name along with job position and profile photo.

You can display all employee lists or only active employees by making settings in the Settings > ESS Configuration menu on Talenta Web with the Super Admin user.

5

Telephone

Button to call the employee concerned.
6

E-mail

Button to send an email to the employee concerned.
7

WhatsApp

Button to send messages via chat via WhatsApp.
That is all about an overview of the Employee menu on Talenta Mobile ESS. Next, you can learn how to view organization chart, here.