On Talenta Mobile, a menu is provided to apply for overtime. So, you can apply wherever you are via your mobile phone. To be able to apply for overtime and see a detailed list of submissions, you can access the Overtime Menu on your Talenta Mobile Home screen.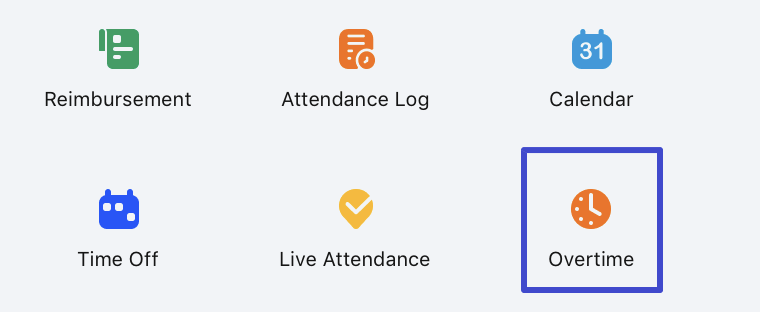 The following is a display of the Overtime Menu: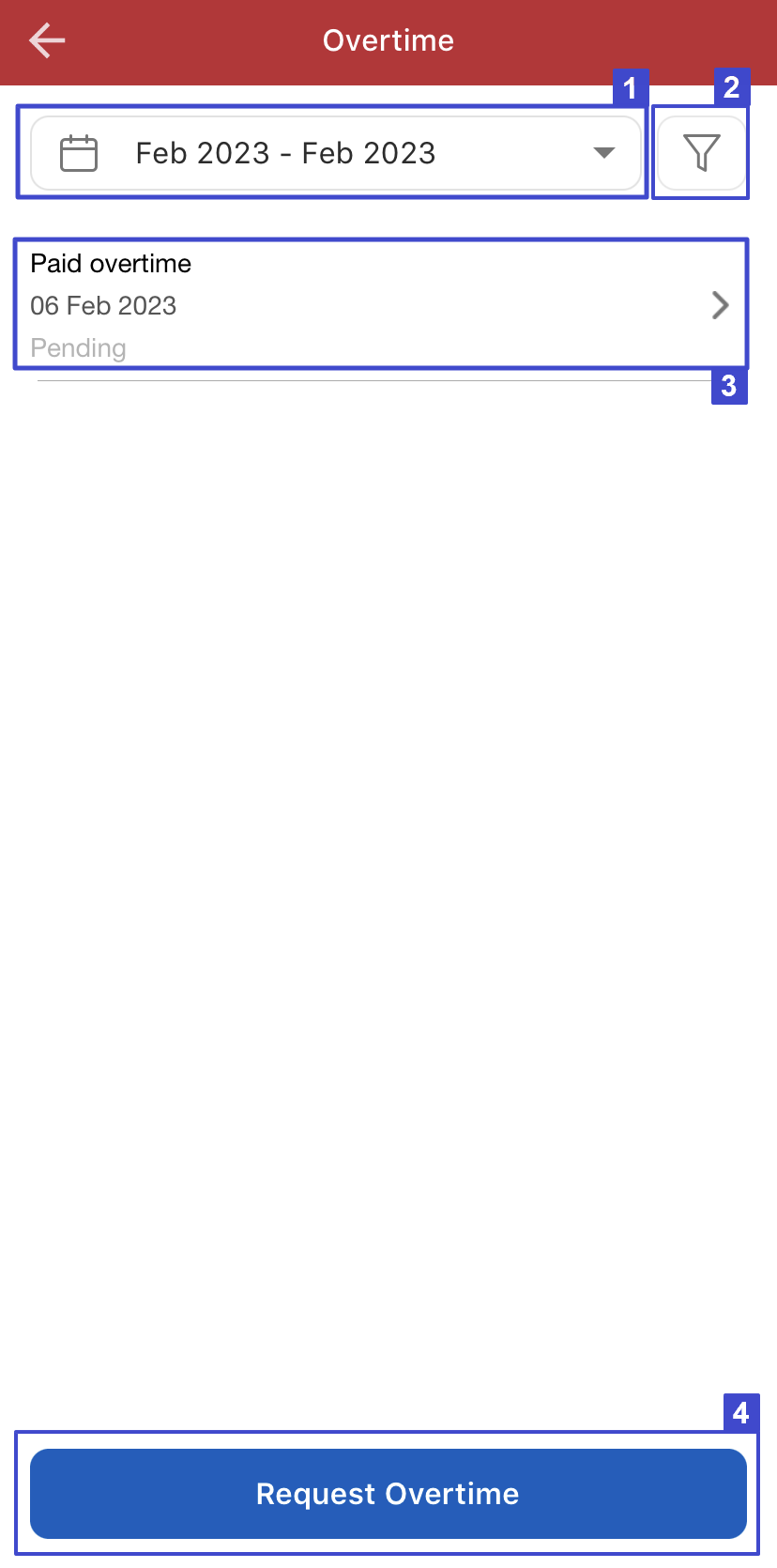 No.

Column

Description
1.

Period Filters

Filter the desired month, so that information will be displayed for the cut-off period for that month.
2.

Status Filters

Button to apply for overtime.
Click the following link for further explanation.
3.

Details

Details of overtime that has been submitted.
4.

Request Overtime

Button to apply for overtime.
Click on "Details" to view the overtime details as follows: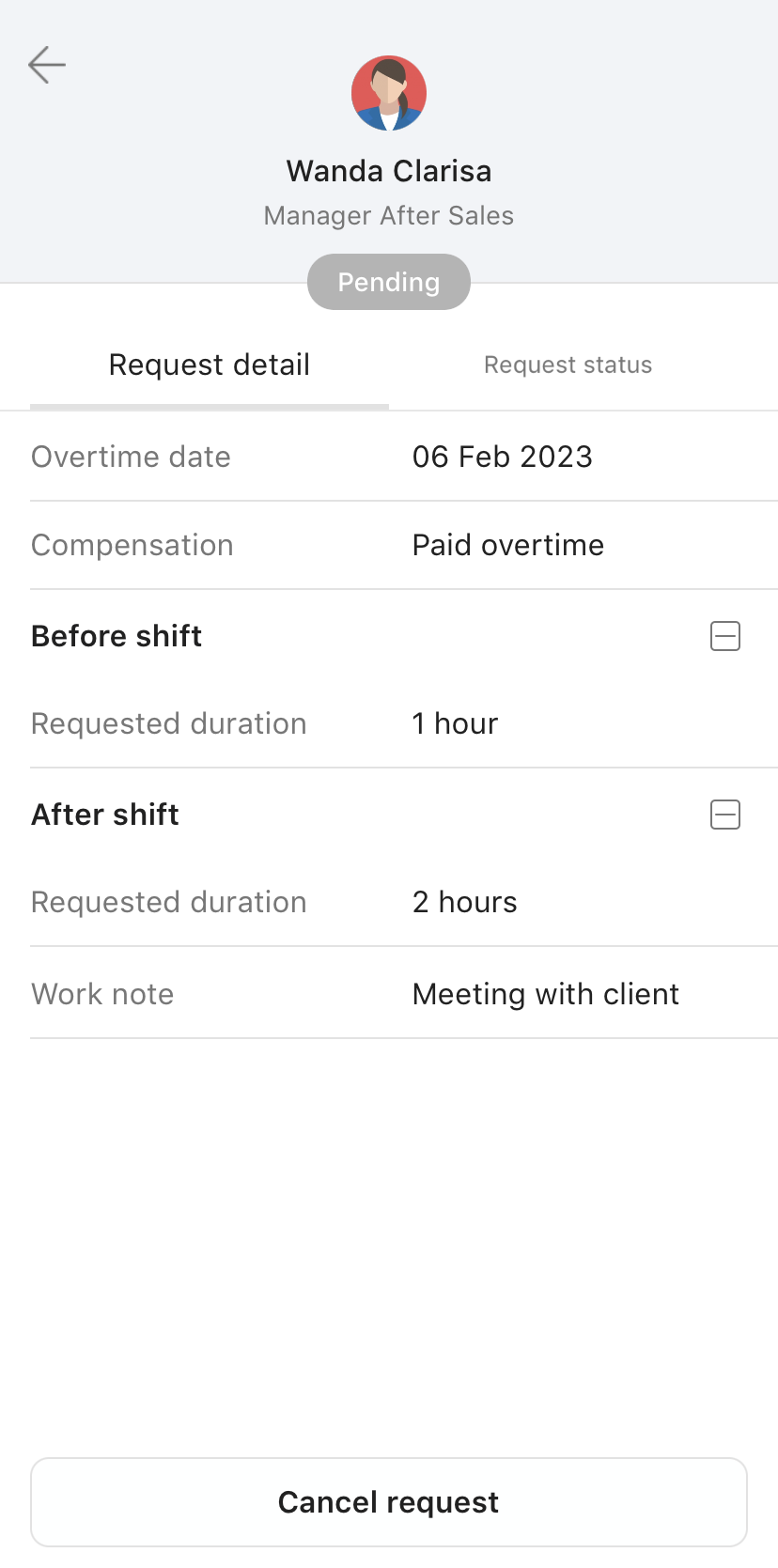 You can also view information on the"Request Status" tab as follows. So, you can check your overtime submission process at any time.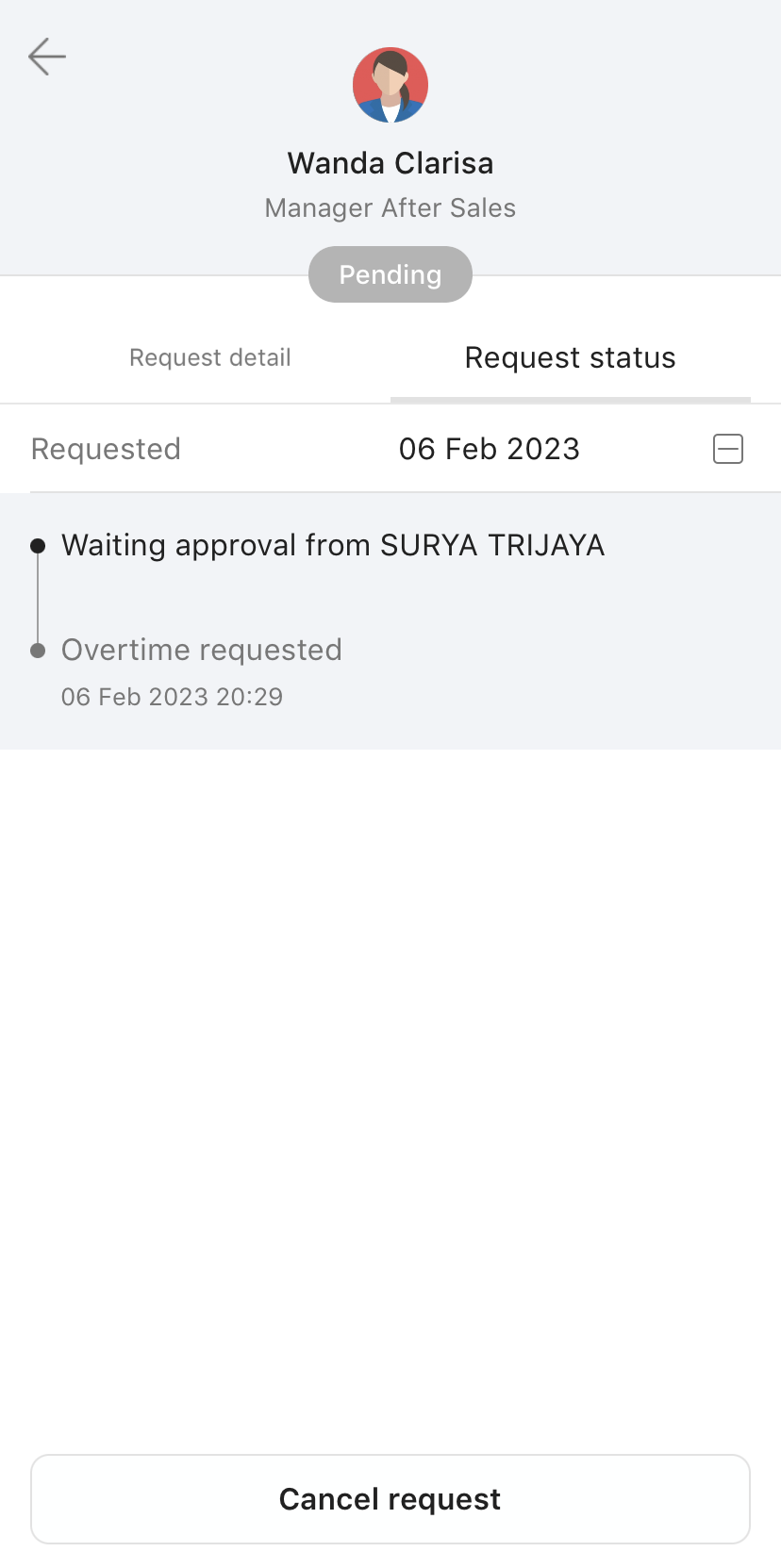 If the overtime request status is still Pending, you can click the "Cancel Request" button to cancel the overtime request.
To learn about how to request overtime on Talenta Mobile, click here.