After applying for overtime via Talenta mobile or talenta.co, you can view the history of the application. On Talenta mobile, all of your Overtime applications can be viewed in the Overtime menu. You can also monitor the status of submissions there.
The following is a display of the Overtime menu: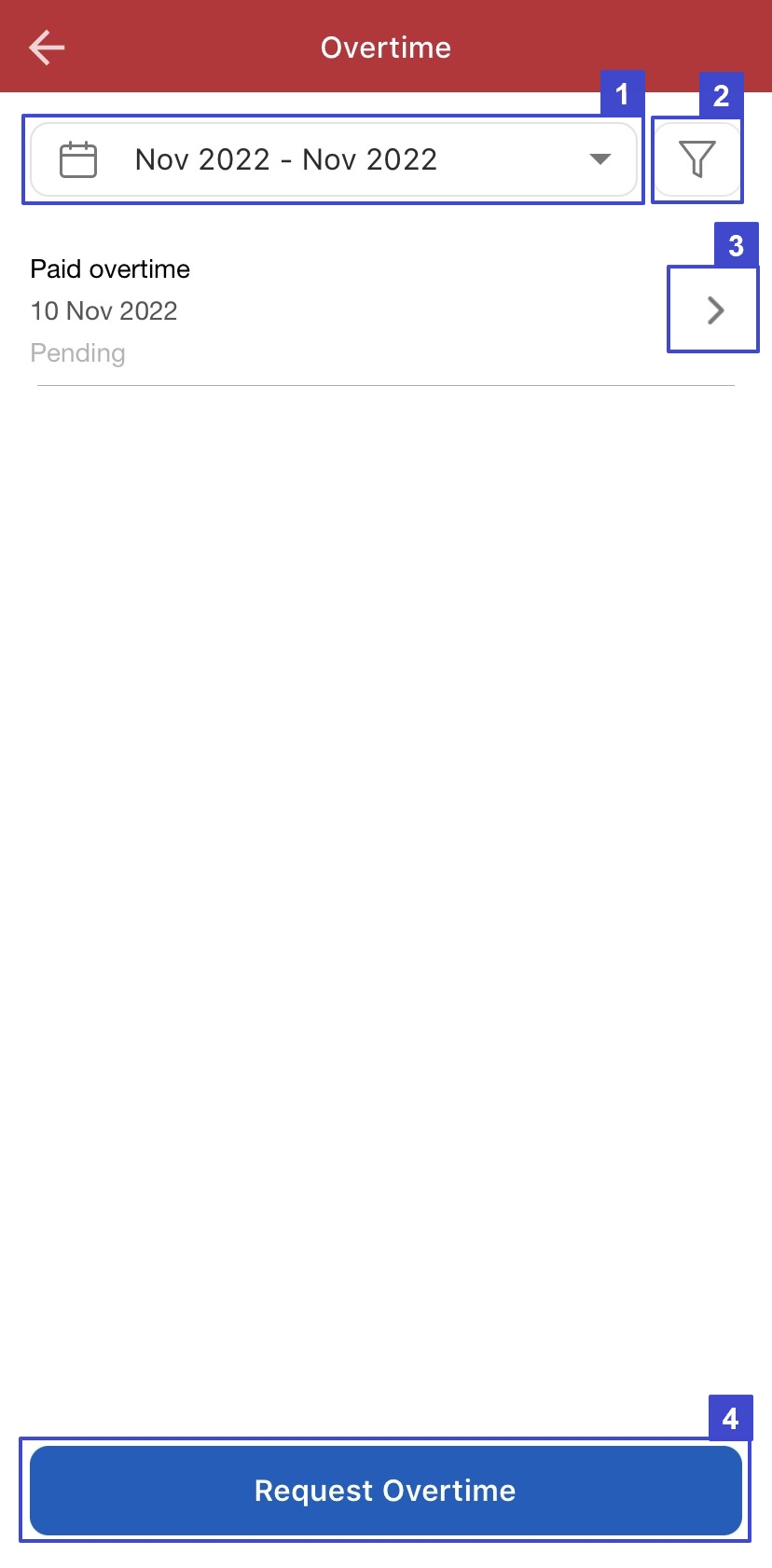 | | | |
| --- | --- | --- |
| No. | Column | Explanation |
| 1. | Period Filters | Filter the desired month, so that information will be displayed for the cut-off period for that month. |
| 2. | Filter | View a list of overtime by status (Pending, Approved, Rejected, Canceled) |
| 3. | Detail | Details of overtime that has been submitted. |
| 4. | Request Overtime | Button to apply for overtime. |
Click on "Details" to see the overtime details view as follows, where you can see the details of the Request details and Request status :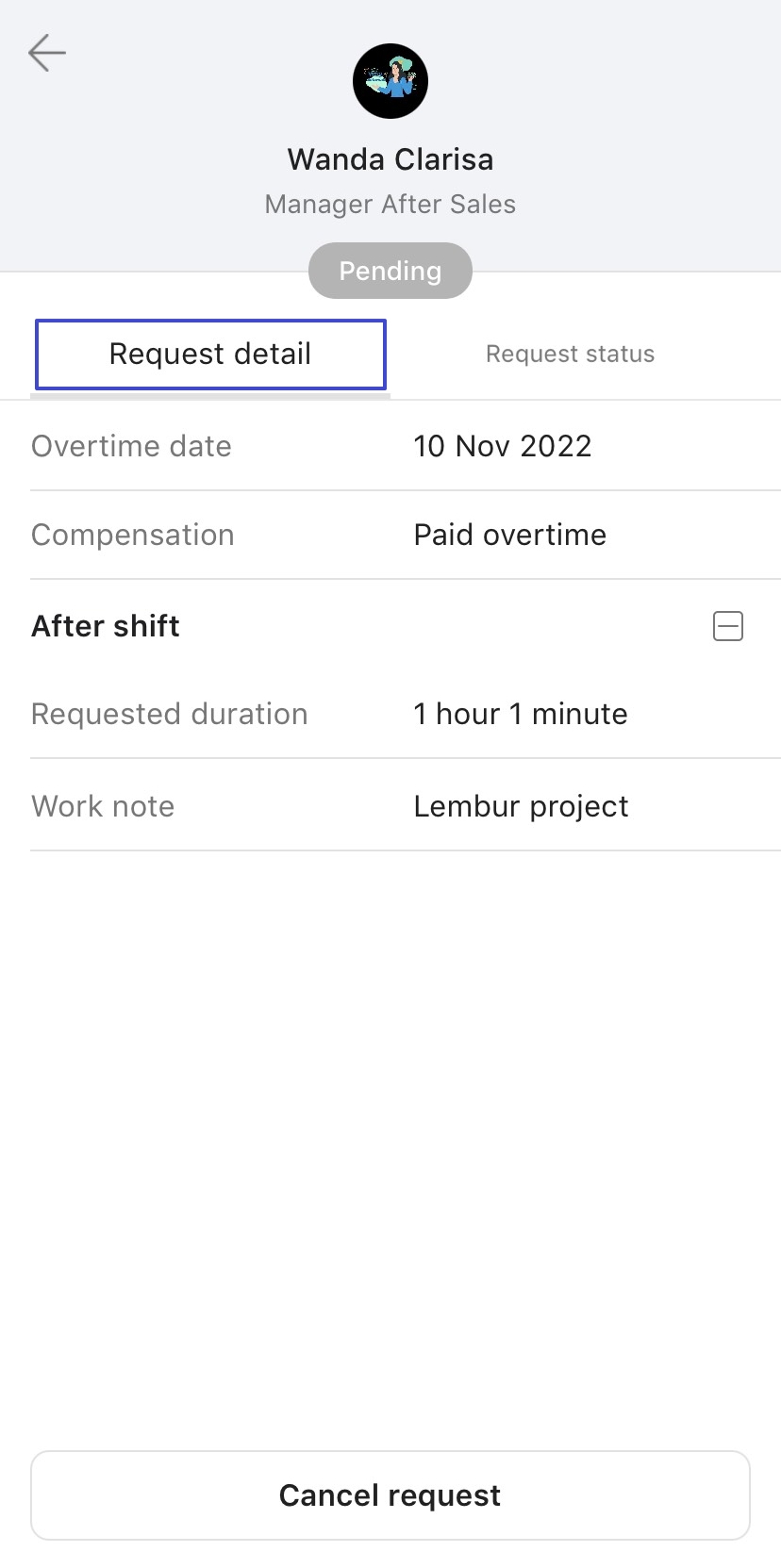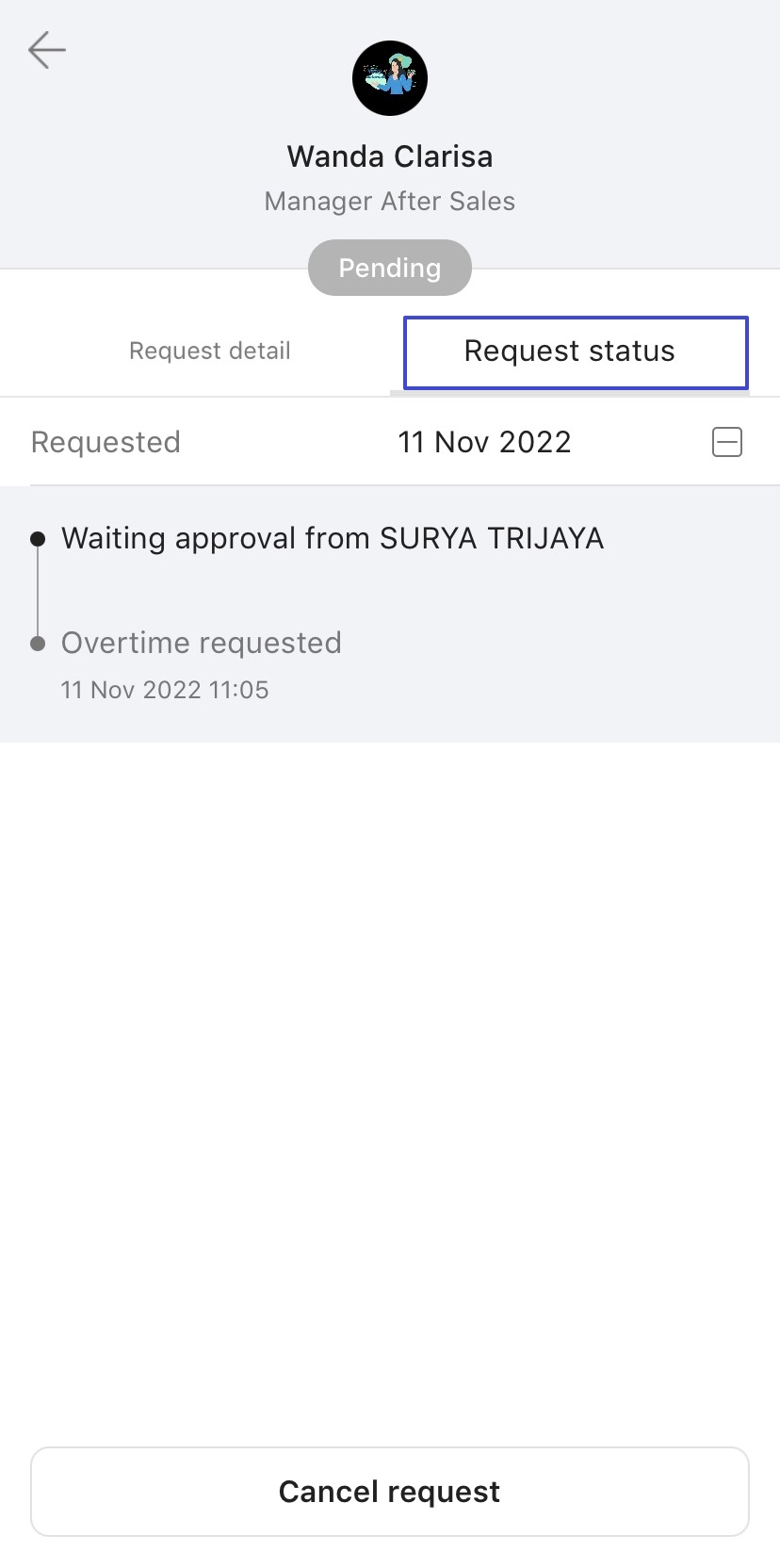 If the overtime submission status is still Pending, you can click the "Cancel Request" button to cancel the overtime request.
Apart from viewing the overtime history , via Talenta mobile you can also view the
history of time off
that you previously requested. You can also see the remaining time off you have.