Job List is a menu in Talenta Recruitment that is used to create new job lists and manage job lists that have been made.
The following is a brief explanation of the Job List menu display: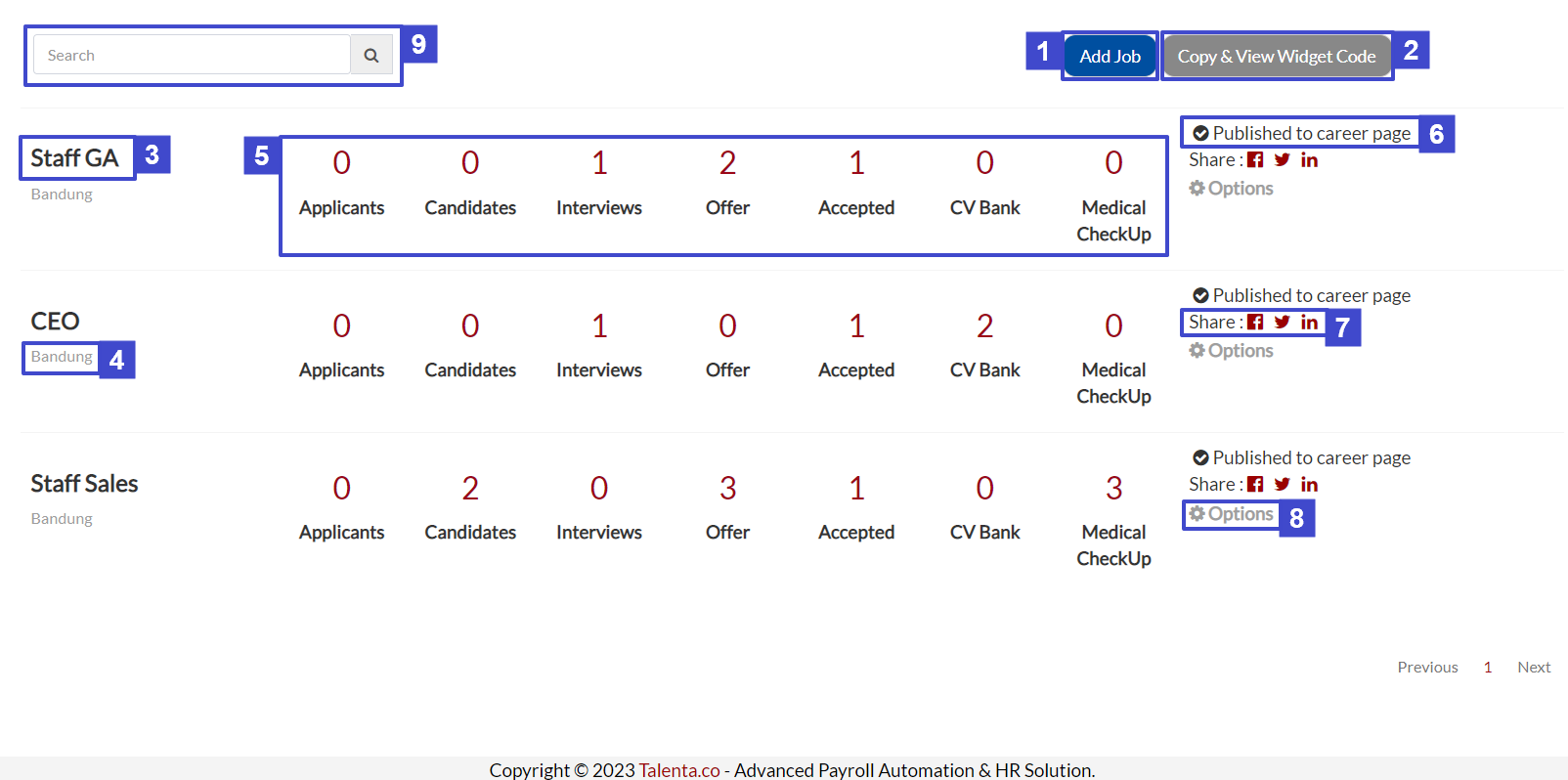 Explanation:
No.
Column
Description
1.
Add Jobs
Button to add a new job vacancy.
2.
Copy & View Widget Code
Button to copy job vacancy coding that can be displayed (embedded) on the company's website.
3.
Job Position
Display information on the advertised job position.
4.
Work Locations
Displays the work location of the advertised position which refers to the branch at Talenta.co.
5.
Stage Status
Displays the number of applicants at each stage of recruitment.
6.
Post Status
Displays the status of job vacancies (published or unpublished).
7.
Share
Button to share job vacancy information through selected media (Facebook, Twitter, LinkedIn).
8.
Options
Buttons to make settings for job vacancies are as follows:
- Unpublish: Button to hide job vacancy information from the career page.
- Edit Job: Button to change detailed job information that has been created.
- Copy Link: Button to copy the job vacancy link.
- Link Preview: Button to display details on the job vacancy link page.
9.
Search
Column to perform searches based on certain keywords.
This is an overview of the Job List menu on Talenta Recruitment. Furthermore, you can learn about the Talenta Recruitment Pipeline menu here.